Automotive/Truck/Heavy Equipment Salvage Near You in NJ
At 360 Industrial, we'll take your old vehicles and other heavy equipment out of your hands and make sure no part goes to waste!
Dispose of Unwanted Vehicles and Equipment with 360 Industrial Group
If you have ever dealt with cars or large materials you no longer needed, you know the amount of space these items can take up. Large materials, including cars, trucks, buses, or other pieces of heavy equipment, can be intimidating to dispose of, only because many people do not know what to do with them once they no longer work. At 360 Industrial Group, we offer top dollar for all of your unwanted automotive and heavy equipment salvage, right at our facility in East Rutherford, New Jersey. You can be assured that when you bring your surplus materials to us, you will receive the proper compensation and these materials will be repurposed for use in the future.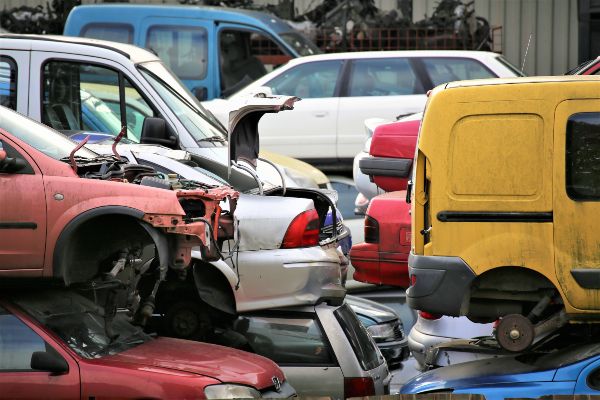 Our Automotive Salvage Process
For many who have an old truck or vehicle sitting around, the issue with disposal is they do not know which parts may still have value. At 360 Industrial Group, we take care of all the work for you. For example, if you bring us a truck with a blown motor, we will buy it for its value based on its salvageable elements. Then, we will:
Dismantle it

Salvage any pieces that are still usable (including the wheels, doors, muffler, transmission, or any other parts that can be repurposed)

Properly dispose of the remaining unusable parts
The process continues with the fact that we offer high-quality used truck parts and engines we thoroughly inspect and test to ensure their reliability, at a fraction of the price of purchasing them from the dealer. Our automotive and heavy equipment salvage process goes hand-in-hand with our scrap metal recycling service, since we will take these unwanted items off of your hands, salvage what we can, and repurpose them.
Trust the Experts with Your Salvageable Equipment in NJ
When you need to dispose of an old truck or piece of heavy equipment, bringing it to 360 Industrial Group is the most beneficial option. Think about it – would you rather get paid for your item and know its parts will be saved and reused, or leave it sitting on your property collecting dust? Dismantling the car yourself will only be frustrating, and you might end up throwing away the parts you didn't even know had value. At 360 Industrial Group, we take care of the process for you, and you'll receive all the money you're owed for your old car or equipment.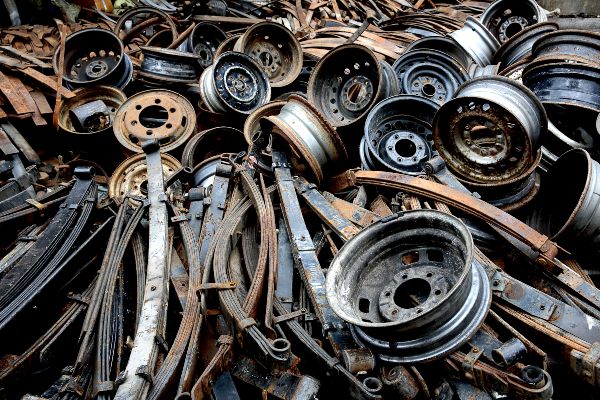 Expert Salvage Services in New Jersey
At 360 Industrial Group, our salvage services are not limited to collecting old vehicles. We offer general scrap metal recycling services at our East Rutherford facility, where we collect both ferrous and non-ferrous metals from professional contractors to NJ homeowners. We offer both drop-off and pickup services for your convenience, and you will be paid for all materials you bring to us. We also offer dumpster and garbage truck rentals for renovation projects and home cleanouts. We strive to keep your job sites safe and eco-friendly with our salvage services in NJ.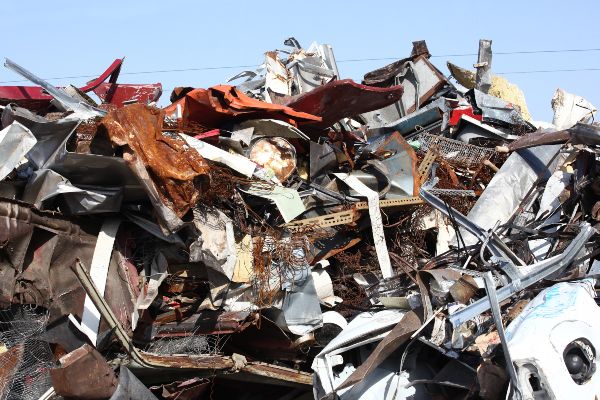 Areas We Serve in New Jersey
No matter where in NJ you are, you can take advantage of our automotive and heavy equipment salvage services to dispose of large items and materials you no longer need. We are proud to serve the following communities and others throughout NJ with our expert demolition, debris removal, and salvage services.
Contact Us to Learn More About Automotive Salvage in NJ