Contracting and Construction Services in Secaucus, NJ
At 360 Industrial, our team of experts is ready to provide you with best-in-class contracting and construction services in Secaucus, NJ.
Construction Jobs Done Right in Secaucus
At 360 Industrial, we provide those in Secaucus, NJ with high-quality demolition, debris removal, and salvage services. Through hands-on work or planning supervision, our team has the expertise needed to help make your next project as manageable as possible. As a family-owned and operated business, we put extensive care and effort into each project we take on, no matter its scale. Our owners are at every job site, ensuring that all operations run smoothly for the best possible results. 360 Industrial has become a trusted source for fulfilling your contracting and construction needs, and we are committed to utilizing environmentally-friendly practices in order to minimize our waste footprint.
Residential and Commercial Construction Experts in Hudson County
360 Industrial offers interior and structural demolition as well as concrete crushing, whether you need to gut your kitchen or demolish an entire warehouse. We also provide debris removal services for residential spaces, to help dispose of old items in your home and commercial properties, from office buildings to retailers. If you're wondering how to get rid of the waste left behind from your demolition or renovation project, we also provide salvage services in several different areas, from scrap metal to large quantities of garbage and recyclables. 360 Industrial has over 15 years of experience in the construction industry, providing the convenience of a small-scale business with a large-scale feel. Learn more about the services we provide below.
360 Industrial offers interior demolition services including kitchen/bathroom gutting, complete interior house gutting, and store/warehouse gutting. Our structural demolition services include both complete house and warehouse knockdowns. Another demolition service, concrete crushing, is a cost-effective and eco friendly way to repurpose your waste for your next project. We will take all of your footings and concrete waste, crush and size it, and turn it into valuable product to be used elsewhere.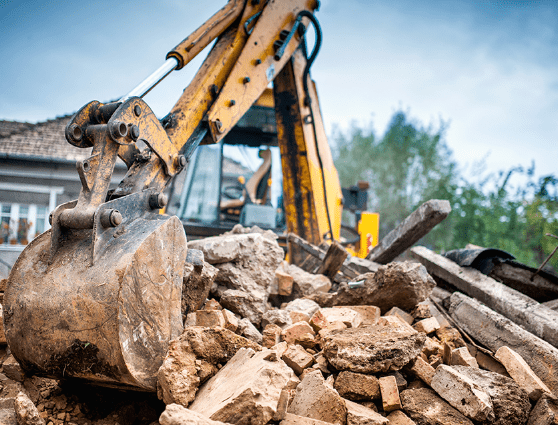 Removing debris from your job site, whether it be your home or workplace, can be a bothersome task. At 360 Industrial, we have the expertise needed to remove debris from residential, commercial, and industrial properties. Home renovations can leave you with excess materials or unwanted items, such as old appliances and broken pieces of furniture. If you own a business, debris accumulated in the office can hinder productivity drastically. Whatever the case may be, let 360 Industrial take on the task of removal and disposal.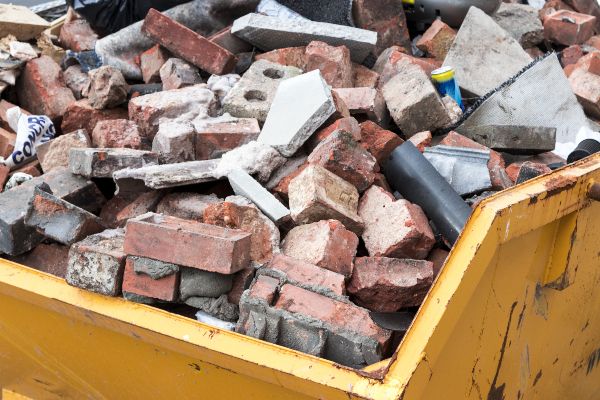 Once you complete any project, you're going to be left with some kind of waste. At 360 Industrial, we can help you dispose of scrap metal, automotive parts/equipment, and large quantities of garbage and recyclables. We buy surplus equipment at our licensed scrap metal recycling facility in East Rutherford, being sure to salvage any and all parts that can be reused and repurposed. We will ensure that all metal-based items are recycled properly and that everything ends up in the right place.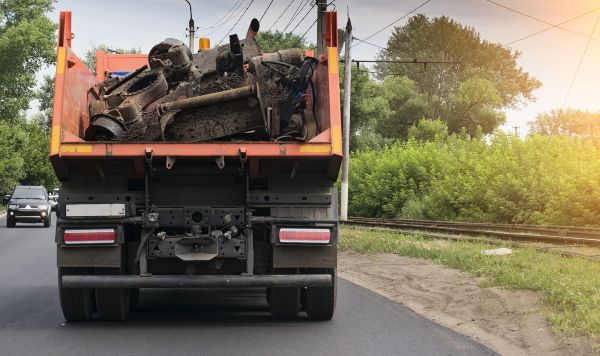 Areas We Serve in New Jersey
CONTACT US TO GET A QUOTE ON YOUR NEXT PROJECT