Concrete Crushing Services from 360 Industrial Group
Recycle your concrete in NJ with help from 360 Industrial, and make the right choice for the environment!
The Value of Concrete Crushing in NJ
When undertaking a large demolitions project, producing waste is inevitable. Some of these materials can be easily disposed of, but if you are a developer or landowner conducting a major demolition, you may find yourself with an excess of concrete you don't know what to do with. Crushing and recycling your surplus concrete is a cost-effective and eco-friendly choice, and 360 Industrial Group can help you get this job done as effectively as possible. We will take all of your footings and concrete waste, crush and size it, and turn it into a product that can be used on your next job site. Whether you need material for a parking lot, or stone or track padding to drive on, 360 Industrial Group will recycle your concrete waste to create something that will be of use to you. Rather than sending your concrete to a landfill where it will take up space and harm the environment, utilizing our concrete crushing service allows you to make an eco-friendly choice and reuse this valuable material for your future projects. Choosing to have your concrete crushed and repurposed is also more economical, because you're turning something you don't need into something that can be of major use to you and your team.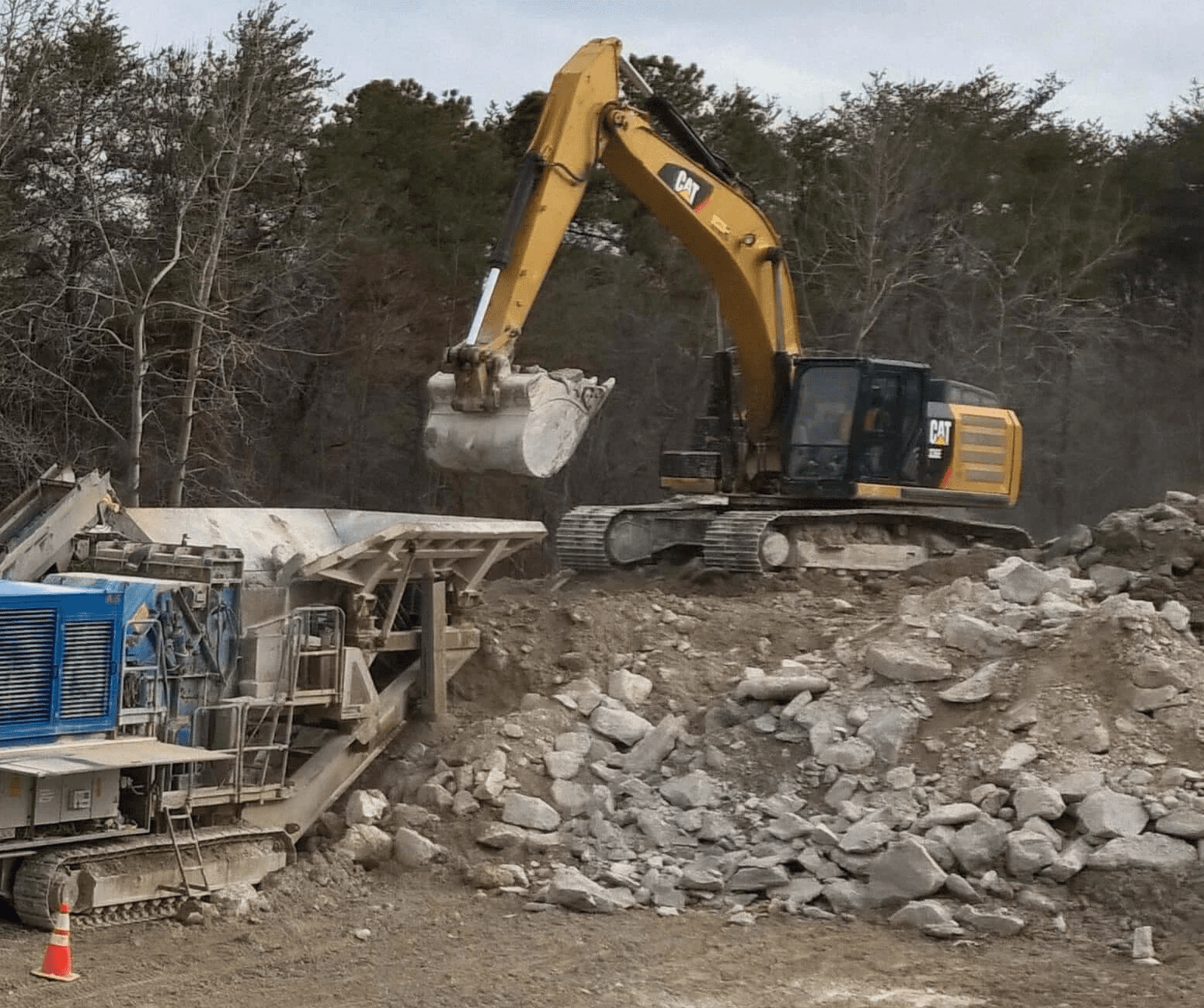 Concrete Crushing: Our Experience
When you choose 360 Industrial Group for your concrete crushing needs, you'll experience service like no other. We have extensive experience in this specific area of demolitions – in the past, we have worked hand-in-hand with one of the nation's largest masonry block and paver stone manufacturers. During this partnership, we were able to implement a systematic crushing process that allowed them to reuse 100% of their defective masonry materials into a product that can be reincorporated into the manufacturing of new cinder block and pavers. Through this work, we engineered a zero-waste footprint for all masonry debris at their facilities, an action that has extremely positive environmental impacts.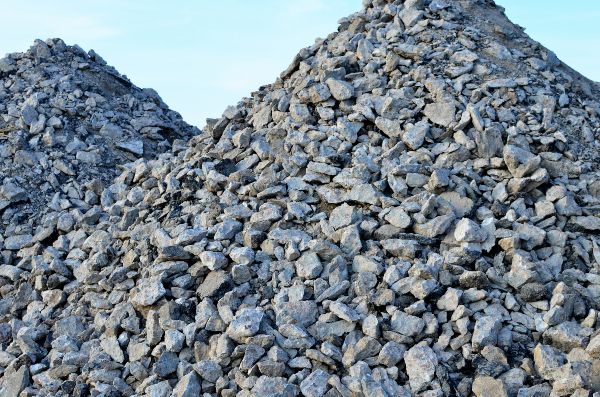 Uses for Crushed Concrete
Along with reducing the amount of space taken up in landfills across the country, concrete crushing allows for the creation of an entirely new product that has many uses. Crushed concrete can solve many common construction and landscaping issues. Recycled aggregate made from concrete can be used as a base for:
Roads

Parking lots

Driveways

Walkways

Garden beds

Retaining walls
Crushed concrete is an extremely versatile material that can be used by homeowners, contractors, and landscapers alike. Those who utilize our concrete crushing services in NJ receive a useful material in return and know that they made the right choice for the environment.
The 360 Industrial Difference
At 360 Industrial Group, we operate state-of-the-art concrete crushing and screening equipment that has the ability to produce any size or spec RCA product. We can create a number of different products you can reutilize on your next worksite, for compacted base, track padding, drainage, or backfill. If you are involved in a large-scale demolitions project that will leave you with excess concrete, trust our team to turn this material into something useful for you. We offer a variety of demolitions, debris removal, and salvage services along with concrete crushing, and we'll have your back every step of the way throughout your next project. To learn more about us and the services we offer, contact us today.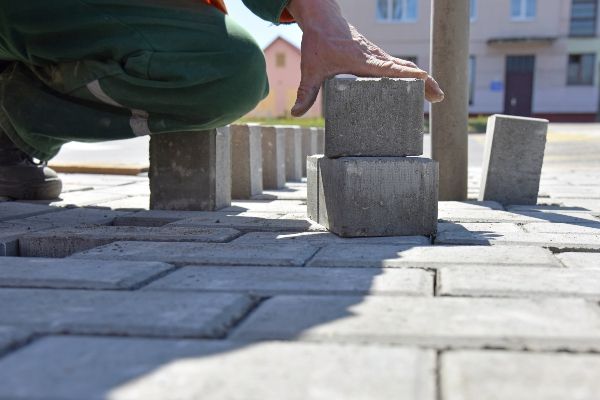 Areas We Serve in New Jersey
360 Industrial Group is proud to provide our concrete crushing and construction services to those in the following cities in NJ, as well as their surrounding areas:
Contact Us to Get Started with Concrete Crushing