Contracting and Construction Services in Clifton, NJ
Trust the construction experts at 360 Industrial Group to help get your next job done right in Clifton!
Construction Jobs Done Right in Clifton
The next time you are planning a construction or cleanout project, don't let the job intimidate you. Trust 360 Industrial Group to tackle it from start to finish and get the job done right! We have over 15 years of experience providing demolition, debris removal, and salvage services to residents and business owners in New Jersey, and we are here to help you, whether you need to knock down a warehouse or dispose of old furniture. We treat each job with the utmost care and consideration, utilizing eco-friendly practices to leave the smallest waste footprint possible. 360 Industrial offers the convenience of a small scale business with a large scale feel, and with owners present at every job site, you can be assured that our team will make any project you have planned more manageable.
Residential and Commercial Construction Experts in Passaic County
At 360 Industrial Group, we place a strong emphasis on safety during every job we complete in Clifton. We take all the necessary steps to ensure that jobs go as smoothly as possible, no matter what type of construction or contracting service you are looking for. We are experts in both interior and structural demolition, including gutting kitchens and bathrooms, knocking down homes, and more. Our demolition services also include concrete crushing, which turns material waste into something that can be reused. Clifton home and business owners can benefit from our residential and commercial debris removal services as well, and for those looking to adopt environmentally-friendly practices, our salvage services include scrap metal recycling, automotive and large equipment salvage, and more. Learn more about our services and expertise below!
Demolition projects are no small task, which is why you should leave them to the experts at 360 Industrial! We help home and business owners complete interior and structural demolition jobs in NJ, including gutting homes, stores, and warehouses, as well as tackling complete home and warehouse knockdown projects with a multi-faceted safety plan in place. Our NJ demolition services include concrete crushing as well, which turns concrete waste into new products that can be used on your next worksite.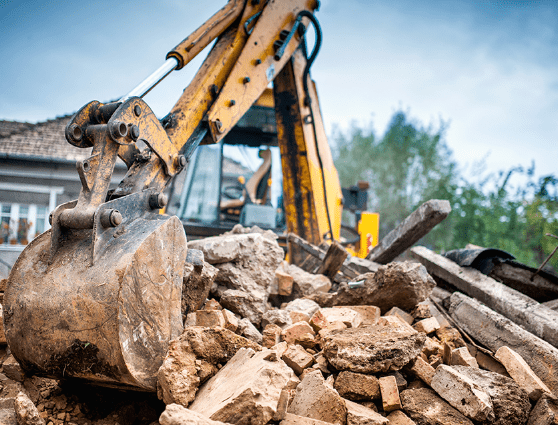 Both homes and businesses can easily accumulate debris without even realizing it. Debris removal services are most often needed after a construction or cleanout project, but no matter the occasion, 360 Industrial offers residential and commercial debris removal services in Clifton for your convenience. We collect furniture, swing sets, books, bricks, stone, and more from residential properties in NJ, as well as heavy machinery, forklifts, filing cabinets, and construction debris from commercial spaces.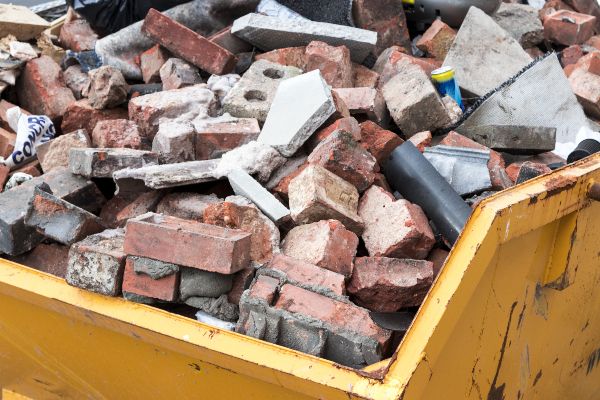 Our licensed scrap metal recycling facility in East Rutherford gives those in Clifton easy access to comprehensive recycling and salvage services that are beneficial to both your wallet and the environment! We collect both ferrous and non-ferrous metals, along with cars, trucks, and other pieces of heavy equipment. Material collected is recycled, and we dismantle and salvage larger items to determine which pieces can be repurposed. For those in the midst of a construction project, we offer dumpster and garbage truck rentals – we'll take your materials and then sort, separate, and recycle them!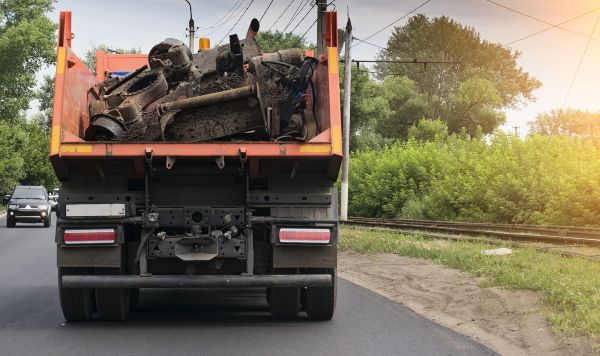 Areas We Serve in New Jersey
CONTACT US TO GET A QUOTE ON YOUR NEXT PROJECT