Complete Kitchen and Bathroom Gutting Services in NJ
Get one step closer to the kitchen or bathroom of your dreams with help from 360 Industrial's expert demolition team in NJ!
Get Your Kitchen or Bathroom Renovation Started with 360 Industrial Group
Gut your kitchen or bathroom safely and effectively with the help of 360 Industrial Group! Gutting your kitchen or bathroom is one of the first steps of remodeling and transforming your space, and we want to make it easier for you. We are proud to offer these services for residential properties throughout NJ, and we are also experts in gutting the complete interior of homes, stores, and warehouses. Along with demolitions, we offer various debris removal and salvage services, all focused on delivering a result that is thorough and eco-friendly. We will work with you on each step throughout your construction project, from providing a quote to cleaning up the mess when the job is done.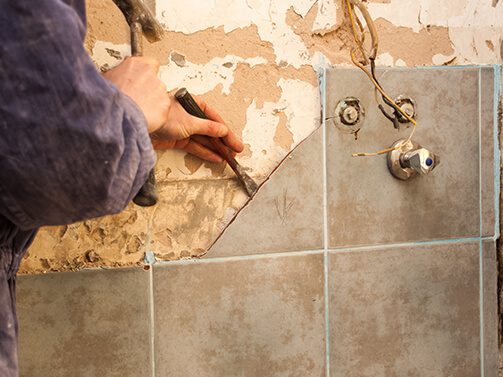 Process of Gutting a Kitchen or Bathroom
Gutting a kitchen or bathroom is an extensive process. For any type of room, this work generally includes gutting wall, floor, and ceiling surfaces. Gutting a kitchen involves safely removing all appliances, such as the sink, refrigerator, and oven, as well as dismantling the cabinets and removing countertops. This work needs to be done with care, so the structure of the home is not damaged and gas and electrical lines are handled correctly. When we gut a bathroom in NJ, we start by ensuring that the room is entirely safe to work in and prepared for demolition, and then remove all elements, such as the sink, vanity, toilet, bathtub, cabinetry, and tiling. Gutting a room doesn't end when it is empty. All materials should be disposed of properly, which is made easy when our team at 360 Industrial Group completes the project for you.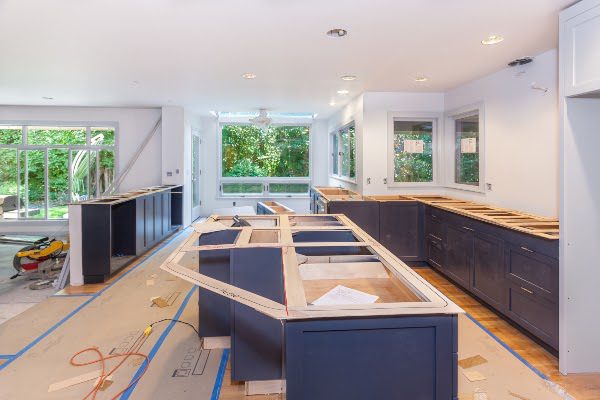 Project Safety and Professionalism
If a new kitchen or bathroom is in your future, 360 Industrial Group is your top choice to help you start off this project. We have over 15 years of experience in the demolition and solid waste profession. We place an extremely high focus on safety for each project we work on, and this extends to every step of the process. We will also ensure that all of your materials and waste from your project are disposed of properly and that any applicable materials are recycled. The best way to make sure that your project ends with a perfect representation of your vision is to start it off right, and a safe and thorough gut renovation is right at your fingertips with the help of our skilled team.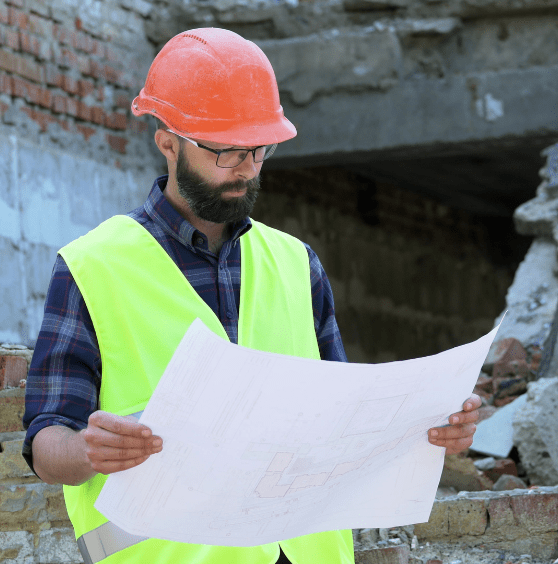 How Much Does it Cost to Gut a Kitchen or Bathroom in NJ?
Much like the cost of gutting an entire house, the cost of gutting your kitchen or bathroom in NJ will depend primarily on the size of your space. Gutting these types of rooms requires extra care due to the presence of appliances, cabinetry, and other elements, including gas and electric lines that need to be navigated safely and carefully. Once your kitchen or bathroom is gutted, you will be left with a clean slate to bring your remodeling ideas to life. We will provide a quote for your job before any work begins, so costs will be clear and you will be able to budget for your project accordingly.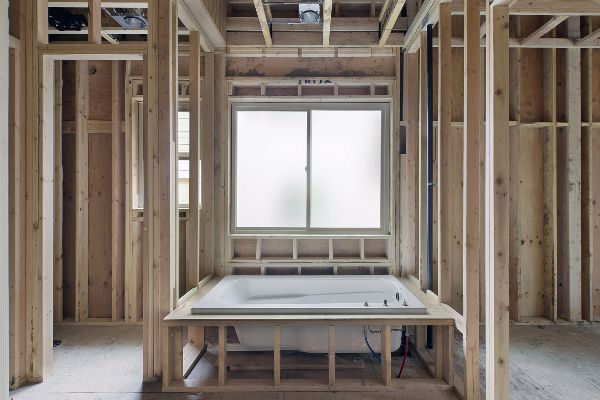 Areas We Serve in New Jersey
At 360 Industrial Group, we are proud to help those throughout NJ with demolition projects of all scales and sizes. Get your next project done right with our expert demolition, debris removal, and salvage services, which we provide to those in the following cities in NJ and their surrounding areas:
CONTACT US TO GET A QUOTE ON YOUR NEXT PROJECT