Contracting and Construction Services in East Orange, NJ
Put your East Orange construction projects in the right hands with 360 Industrial Group!
Construction Jobs Done Right in East Orange
Planning a construction or contracting job in East Orange? Trust the experts at 360 Industrial Group to help you get your project done right! We have over 15 years of experience in demolitions, debris removal, and salvage services, and we work with home and business owners throughout NJ to help them complete projects and adopt environmentally-friendly construction efforts. From complete warehouse knockdowns to residential debris removal following a home cleanout, our expertise is evident in every service we provide. Our owners are present at every job site to ensure that safety standards are met and that we leave as small a waste footprint as possible. We make every project more manageable and take care of the most intimidating parts of the process so you don't have to!
Residential and Commercial Construction Experts in Essex County
At 360 Industrial Group, our services are designed to meet various construction and contracting needs. We are a family-owned and operated company, and when you work with us, you'll see firsthand our dedication to providing the best possible assistance on your project. We offer both interior and structural demolition services, including gutting entire homes, kitchens, bathrooms, stores, and warehouses, as well as residential and commercial knockdowns. Our debris removal services cover homes and businesses throughout NJ, ensuring that all recyclable materials are disposed of properly. Those looking for eco-friendly salvage services in NJ have access to our scrap metal recycling facility, automotive and large equipment salvage, and dumpster and garbage truck rentals, so you can trust that your waste is being disposed of properly and repurposed where possible. Learn more about the construction and contracting services we provide in East Orange below.
Working with 360 Industrial Group on your next demolition project will help ensure that everything goes smoothly and each part of the process is handled with the utmost care and safety. We tackle demolition projects of all scales, from gutting bathrooms and kitchens to knocking down entire warehouses. Our gutting and knockdown services cover both residential and commercial properties, helping you handle one of the most difficult parts of a construction project. We also handle waste produced by demolitions through our concrete crushing service, which turns concrete waste into a new material that can be reused in the future.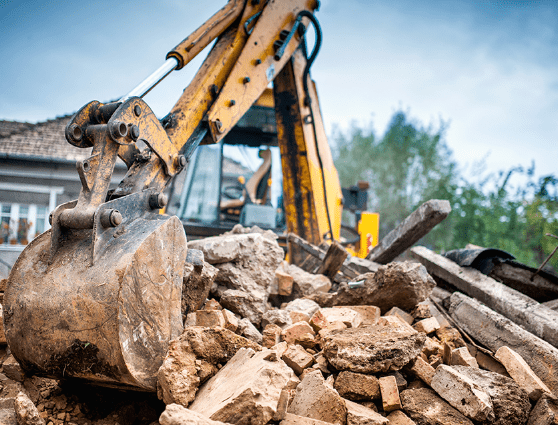 At 360 Industrial, we know that maintaining a home or business takes a lot of work, so let us take care of your debris removal so it's one less thing to worry about! We offer residential and commercial debris removal services in East Orange and ensure that all materials are disposed of properly. We take furniture, construction debris, swing sets, and more from NJ homeowners, as well as filing cabinets, heavy machinery, forklifts, and other commercial items and debris from businesses throughout the state.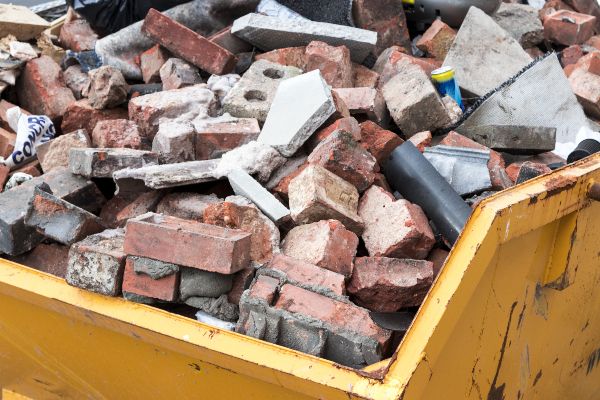 We place a strong emphasis on leaving a small waste footprint and supporting eco-friendly practices, and our salvage services help reduce waste in NJ. Our scrap metal recycling facility in East Rutherford collects ferrous and non-ferrous metals for recycling, and we also offer salvage services for vehicles, large equipment, and more. We will dismantle large items and determine which parts can be reused in the future. Those who want to take a job into their own hands can utilize our dumpster and garbage truck service, with the assurance that we will sort and recycle waste received.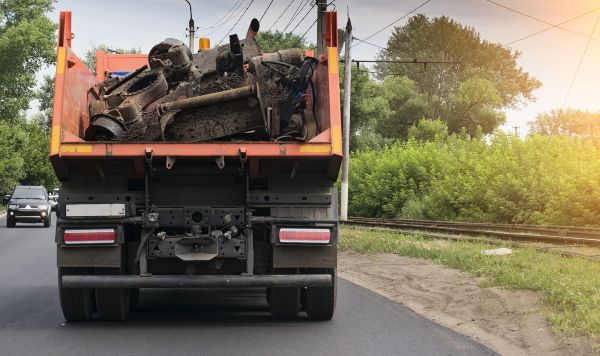 Areas We Serve in New Jersey
CONTACT US TO GET A QUOTE ON YOUR NEXT PROJECT