Contracting and Construction Services in Union, NJ
While you take care of business, let us handle the rest.
Construction Jobs Done Right in Union
At 360 Industrial Group, we have what it takes to get a construction job done right. We offer residential and commercial contracting & construction solutions for residents in Union, NJ and the surrounding towns and counties. Whether you're planning a major home or business renovation or relocating to a completely different location, we're here to help with expert demolition, debris removal, and salvage services. 360 Industrial is family-owned and operated, and our entire team has years of experience in contracting, construction, and more. We are proud to deliver high-quality results to our clients in an efficient & timely manner, leaving behind the smallest waste footprint possible.
Residential and Commercial Construction Experts in Union County
We provide expert residential and commercial construction services to residents in Union County, no matter the scope or size of the job you are looking to tackle. Safety is of the utmost importance during contracting and construction jobs, and with owners present at every job site, 360 Industrial Group ensures that each job goes according to plan. Our demolition services include both interior and structural projects, and our concrete crushing expertise means that this valuable material can be repurposed and reused. We serve both residential and commercial properties in Union with our debris removal services, making it easy for you to dispose of waste of any kind. Our salvage services benefit both homeowners and businesses as well – whether you need to recycle scrap metal, dispose of an old car, or rent a dumpster. We make the construction process easier for everyone who works with us! Learn more about our demolition, debris removal, and salvage services in NJ below.
360 Industrial Group's expert demolition team will handle your entire demolition process, from planning to disposal of waste. We offer knockdown services for both houses and warehouses, as well as interior demolition services, which includes kitchen and bathroom gut outs, complete interior gut outs, and entire warehouse gut outs. We will be able to help with the complete demolition of your space, ensuring that it is stripped and ready for renovations, and that all debris is removed and disposed of properly.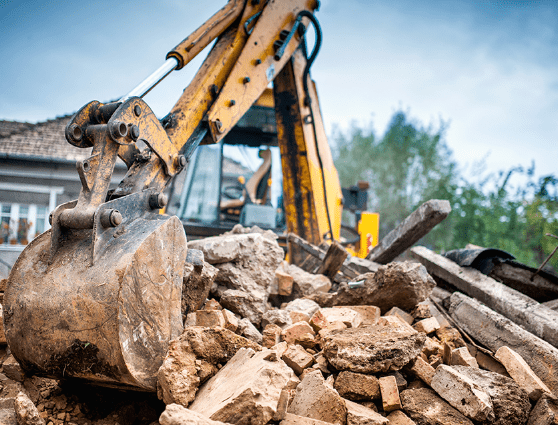 Debris removal is a difficult undertaking – let the experts at 360 Industrial Group take care of it! Our team excels in removing debris from residential properties, taking everything from old furniture to bricks, stone, and construction debris. We also provide commercial debris removal services so offices can relocate or clean up after a renovation with ease. We collect factory machinery, filing cabinets, concrete, and more from businesses in Union, NJ and the surrounding towns.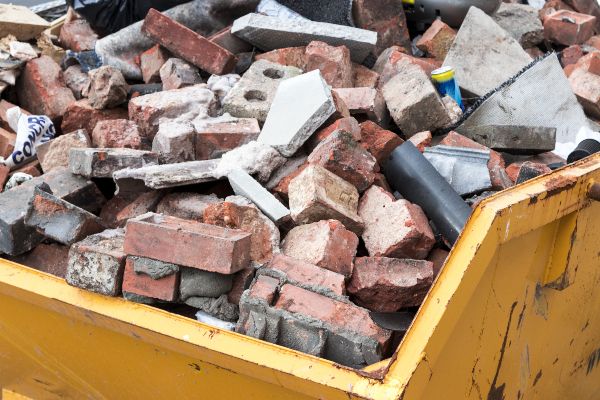 With every construction project comes waste and materials that need to be disposed of, and 360 Industrial is proud to help those in NJ handle this last step of the construction process. Our licensed scrap metal recycling facility in East Rutherford, NJ purchases ferrous and non-ferrous metals, and we also collect old cars and heavy equipment from those in New Jersey. Our dumpster rentals and garbage truck services make cleaning up after a home or office renovation easy – we'll take care of separating the recyclable materials from the garbage, so you can put your full focus towards your project's results.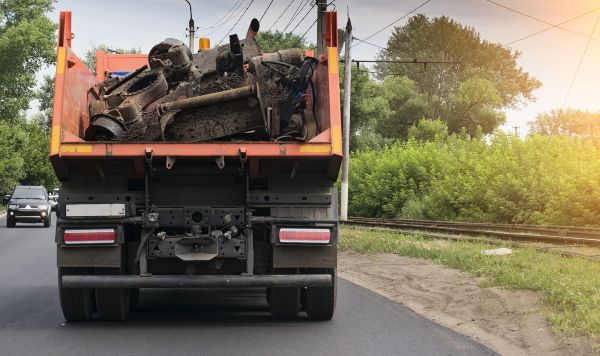 Areas We Serve in New Jersey
CONTACT US TO GET A QUOTE ON YOUR NEXT PROJECT