Contracting and Construction Services in East Rutherford, NJ
Team up with the construction experts for your next project in East Rutherford.
Construction Jobs Done Right in East Rutherford
Whether you are looking to complete a major construction project or need somewhere to recycle your scrap metal, 360 Industrial Group is your top choice for demolition, debris removal, and salvage services in East Rutherford, NJ. We are a family-owned and operated company specializing in comprehensive contracting services, and we take great pride in each job we complete, no matter the size. Our owners are at every job site, ensuring that each job we tackle in East Rutherford runs as smoothly as possible. When you trust us with your construction project, you can be assured that it will be done right!
Residential and Commercial Construction Experts in Bergen County
At 360 Industrial Group, we are proud to bring over 15 years of experience to every residential, commercial, or industrial project we take on. Our demolition services include concrete crushing for both interior and structural services, whether you need to gut your bathroom or demolish a warehouse in East Rutherford. We offer both residential and commercial debris removal services, focused on reducing our collective environmental footprint by ensuring that recyclable materials are disposed of properly. Our salvage services include scrap metal recycling, automotive/equipment salvage, dumpster services, and more. No matter the project you are planning in Bergen County, our skilled team is here to guide you through the process and ensure that it is completed effectively and efficiently. From major commercial jobs to home renovation projects, we can do it all. Learn more about our services below – we want to help make your next project a success!
Our demolition services at 360 Industrial include both interior and structural projects. Whether you need to gut your kitchen, bathroom, entire home, store, or warehouse, we are here to help. We are skilled in performing complete home and warehouse knockdowns as well and will make sure the job is completed with the utmost caution. We also offer concrete crushing services that turn construction waste into something that can be reused in the future.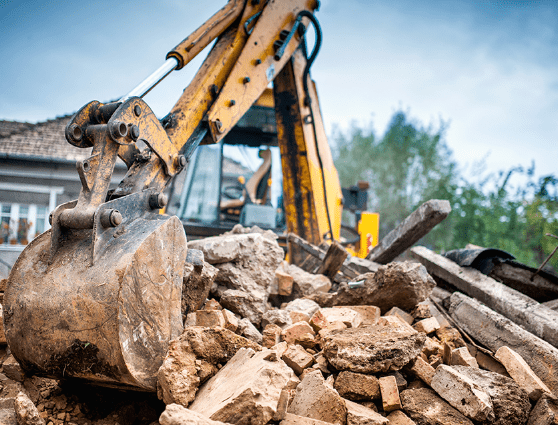 Whether you are a homeowner or a business owner, everyone will need debris removal services at one time or another. Through our residential debris removal services, we help those in East Rutherford properly dispose of furniture, construction debris, and more, which we then sort, organize, and recycle as needed. We are also well-versed in working with all types of businesses and commercial properties, helping them remove and dispose of factory machinery, furniture, concrete, and more.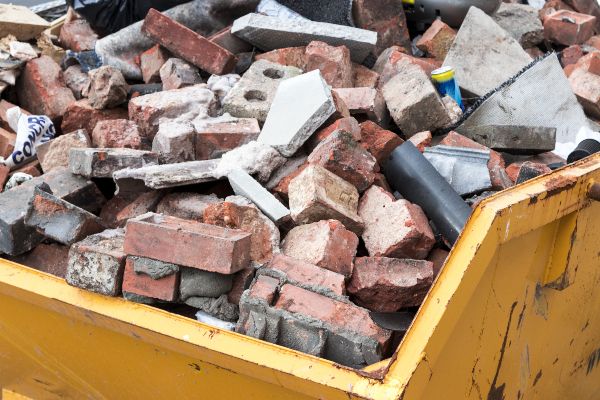 Located at 770 Paterson Avenue in East Rutherford, our licensed scrap metal facility has been a part of the town for almost one hundred years. When you recycle with us, you can choose between drop-off or pickup services and we collect both ferrous and non-ferrous metals. Make the right choice for both your wallet and the environment by recycling your scrap metal with us! We also proudly offer automotive and equipment salvage services, as well as dumpster and garbage truck services for various types of projects.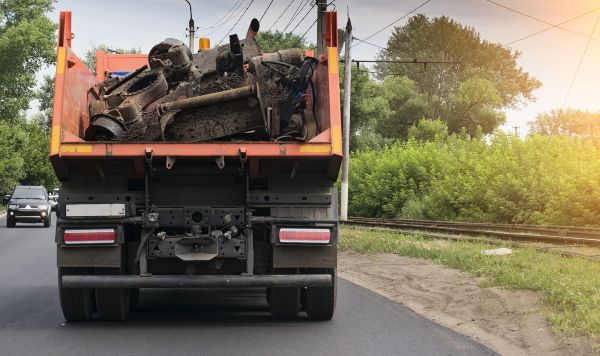 Areas We Serve in New Jersey
CONTACT US TO GET A QUOTE ON YOUR NEXT PROJECT