Complete Interior House Gutting Services in East Rutherford, NJ
Get help from the experts when gutting your house in NJ – 360 Industrial Group is here for you!
Tackle Your Interior House Gutting Project with 360 Industrial Group
As far as renovation and demolition projects go, completely gutting a house is a major undertaking. Whether you are a homeowner looking to remodel your home or are starting from scratch, our expert team at 360 Industrial Group will complete the stripping of the entire house and get it ready for the next step of the renovation process. When you work with us, you can be assured that the project will be handled safely and effectively, with superior attention to detail. We will assist you with completely gutting your house and ensuring that everything is set for the next step of your remodeling plan. You will be left with a blank slate for your project! We are proud to provide house gutting and interior demolition services to those in East Rutherford and the surrounding cities and towns in NJ.
Safety Standards at 360 Industrial Group
Gutting a home is a very physical process that involves a high level of care and precaution. We consider the most crucial element of this type of project to be safety, and we hold our team to a high standard in this regard. All of our workers must have certain certifications in order to work for us, and we constantly monitor our worksites in NJ to avoid any hazards that could lead to an injury. We also take care to ensure that no structural damage to the house occurs and that each stage of the process is completed in a timely manner. Safety is our highest priority, and our attention to detail allows you to be assured that the project will go as smoothly as possible.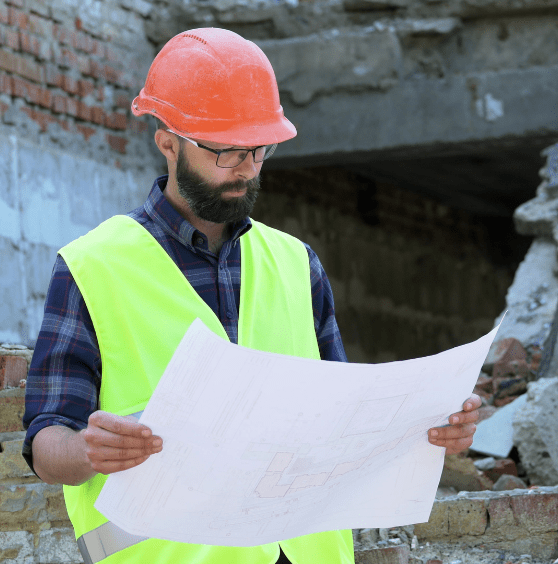 What Does Gutting a House Involve?
Interior gutting is a task that will come up for anyone who purchases a home with plans for major renovation. This can include homeowners who want to renovate the house for themselves, those who buy homes to "flip" and then resell, and renovation companies. In many cases, this work will involve running entirely new plumbing, electric, and utilities, as well as changing the layout of the floor plan. To make this possible, our team will come and gut the entire house, stripping it down and opening it up so that it is essentially a skeleton, ready for whatever work is to come next.
Another important part of this type of project is the disposal of the immense amount of waste that will be produced. Our team will work to dispose of all materials properly and ensure that any recyclable materials are treated as such. Getting rid of such a large quantity of waste can be frustrating, so letting our team take care of it is the best option for you and the environment.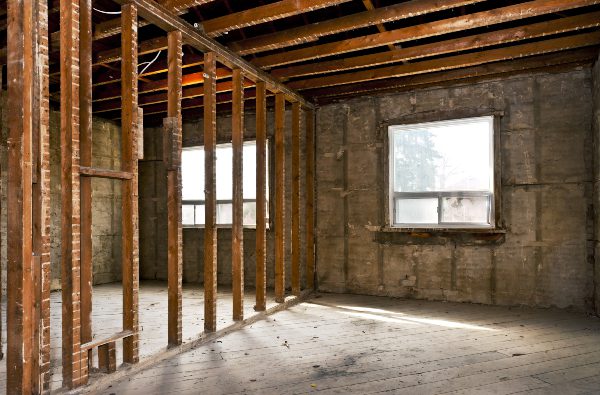 How Much Does it Cost to Gut a House in NJ?
Gutting a house is just one part of any major renovation project, and the cost of gutting a house is often applied per square foot. This means that the size of your home is the most significant factor in the final cost of the project, as well as how many walls there are to tear down and how much floor space there is. Trusting a team like 360 Industrial Group gives you peace of mind that you are getting your money's worth from your renovation project, since we will take care of both gutting your house and properly disposing of all materials and waste produced by the project.
Areas We Serve in New Jersey
360 Industrial Group proudly provides interior demolition and house gutting services to those throughout NJ so you can get your next construction job done right. We serve the following towns, among many others:
CONTACT US TO GET A QUOTE ON YOUR NEXT PROJECT