Demolition Services
Demolition projects are no small task. If you're making major renovations, you should always work with an expert to ensure a safe and proper execution of your project. 360 Industrial Group is proud to offer a variety of demolition services, including interior demolition, structural demolition, and concrete crushing.
INTERIOR DEMOLITION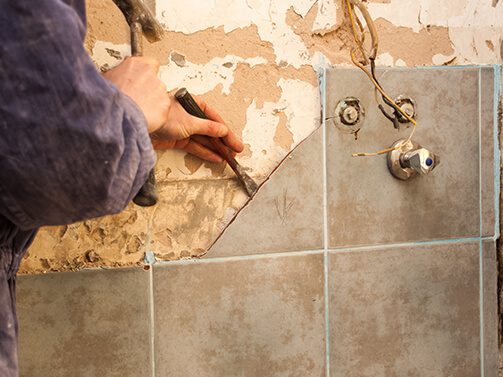 Kitchen / Bathroom Gut Out
Kitchens and bathrooms are some of the most commonly renovated rooms of a home. With the help of 360 Industrial Group, your bathroom or kitchen will be gutted and ready for your updates before you know it. Interior demolition projects involve stripping the room to its bare structural elements, and taking this step before renovating can save you time and aggravation in the long run. We will work directly with you to ensure that your room is properly cleaned out and ready for the next step of your remodeling project.
Complete Interior House Gut Out
A complete gut out of a house is no small undertaking. Our expert team will help you with the complete gutting of your home, ensuring that it is stripped and ready for your alterations. We pride ourselves on our attention to customer satisfaction, so you can be assured that we will get the job done in an effective and timely manner.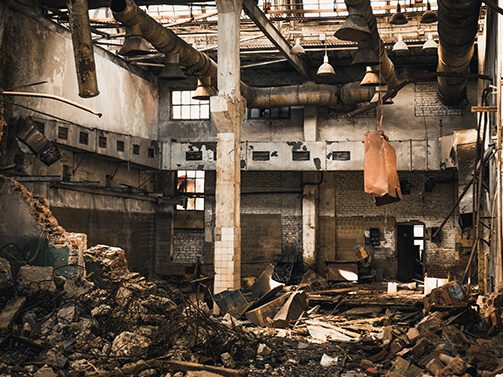 Store / Warehouse
Gut Out
Residential homes are not the only areas that often need gutting; if your store or warehouse is in need of an overhaul, 360 Industrial Group can help. Large spaces like stores and warehouses are often filled with large and bulky items that would be impossible to remove on your own. We will help you every step of the way, ensuring that your store or warehouse is fully gutted and all debris is removed and disposed of.
EXTERIOR DEMOLITION
Complete House Knockdown
Demolishing a home to make space for a new one is a project that requires the help of a capable team. When you choose 360 Industrial Group to carry out your house knockdown project, you'll receive expert services and assistance with this structural demolition. We pride ourselves on our fast service and attention to customer needs, so we'll ensure that your house knockdown goes as smoothly as possible.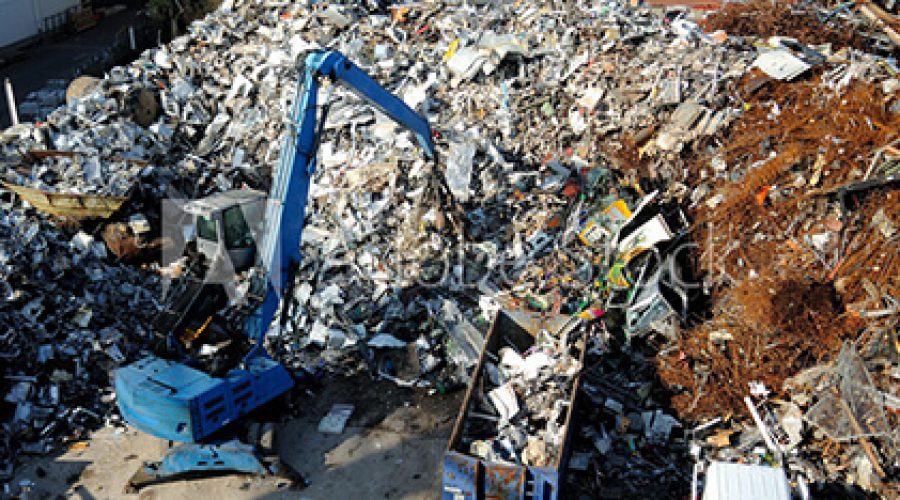 Complete Warehouse Knockdown
A warehouse demolition project can be even more extensive than a home knockdown. But when you combine our knockdown services with our debris removal service, your warehouse knockdown project will be far easier than you expect it to be. Our team is experienced in the demolition of warehouses, ensuring your project is carried out correctly and efficiently.
Concrete Crushing
Disposing of waste materials properly can be both cost-effective and eco-friendly, which is why 360 Industrial Group is proud to offer concrete crushing services. Concrete is grounded into gravel, which can be reused and recycled. Properly recycling concrete through the process of crushing will help your organization save money and lessen your environmental impact.
Demolition Services Near You
If you are in need of demolition services, from interior and structural demolition to concrete crushing, you can count on 360 Industrial Group. We offer a variety of demolition services in New Jersey tailored directly to your needs. We pride ourselves on our attention to customer service and availability for our customers, so please contact us today to learn more about our services.
HIGH QUALITY DEMOLITION, DEBRIS REMOVAL, AND SALVAGE SERVICES