Contracting and Construction Services in Jersey City, NJ
Trust 360 Industrial Group to get your next construction project done right.
Construction Jobs Done Right in Jersey City
360 Industrial Group does it all – we offer end-to-end demolition, debris removal, and salvage services to those looking for help with construction projects in Jersey City, NJ. High-intensity contract & construction projects should be executed by experts with years of experience for the best possible outcome, and we are proud to offer our clients the skills and drive needed to bring you the results you're seeking. Whether you're looking for help with a home demolition or just need a place to drop off recyclable materials, we're here for you. We're proud to be a family-owned and operated company with sustainable objectives – we aim to leave the smallest waste footprint possible on every job we complete.
Residential and Commercial Construction Experts in Hudson County
No matter what type of demolition or construction project you are planning, 360 Industrial Group is ready to provide the assistance you need. Our owners are present at every job site to ensure that the job goes smoothly and the client's vision is executed properly. Whether you're making major renovations or are looking to get rid of waste left behind by a previous project, we offer comprehensive construction solutions. We tackle both interior and structural demolition projects and provide concrete crushing services so materials can be reused. Both residential and commercial properties benefit from our debris removal services, and we provide those in Jersey City convenient access to scrap metal recycling and automotive/large equipment salvage at our facility in Bergen County. We want to help make your next project a success, no matter its size or scale! Learn more about our services below.
360 Industrial offers a variety of interior and structural demolition services for homeowners and commercial business owners alike in Jersey City, NJ. Our exterior demolition services include complete house and warehouse knockdowns, along with concrete crushing, where we are able to dispose of and recycle commercial-grade concrete. We also offer interior demolition project solutions, which include gutting kitchens, bathrooms, and even the entire interior of a home or warehouse. No matter what type of space you are looking to overhaul, our team will get the job done.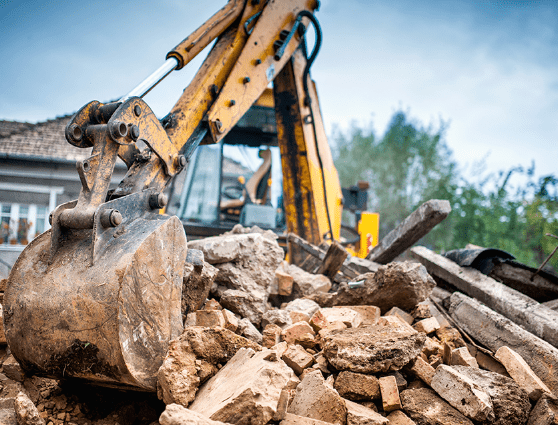 Not sure what to do with the debris left behind after your home or business renovation project? 360 Industrial can help. Debris includes everything from home waste (such as old appliances or broken furniture) to commercial debris such as heavy machinery and leftover construction materials. Our debris removal service is ideal for those who have just finished undertaking massive renovation projects, as well as those who are simply relocating their home or business. Let us take care of the last step of your construction or renovation project – cleaning up the mess!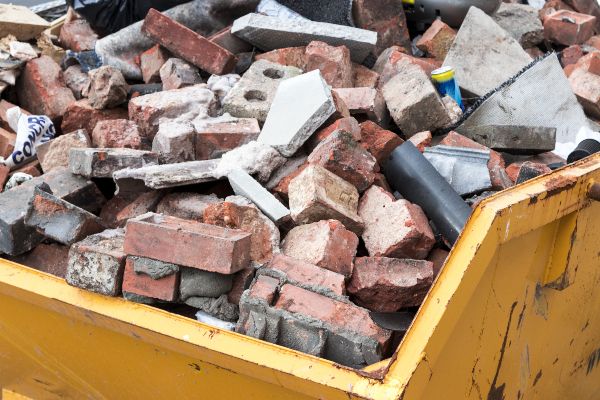 Excess waste and debris can be repurposed – you just need the right team of professionals to handle the process. With our salvage services at 360 Industrial, you'll rest easy knowing that any extra materials you have won't go to waste. Have an old car? We offer automotive, truck, and equipment salvage services, where we take your old vehicle off your hands and repurpose its parts. At our scrap metal recycling facility in East Rutherford, we purchase scrap metal so you can make the right choice for your wallet and the environment. We'll weigh your materials and pay you for them at the same time, making the process as simple as possible!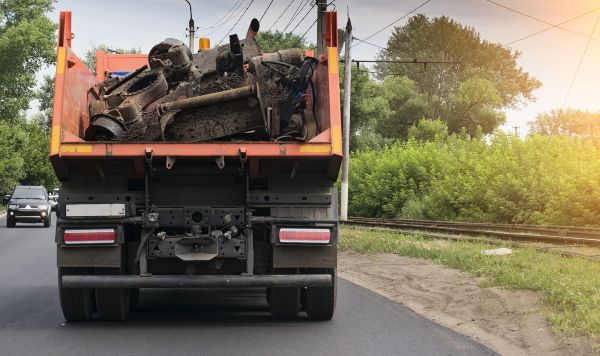 Areas We Serve in New Jersey
CONTACT US TO GET A QUOTE ON YOUR NEXT PROJECT